Dee has asked to see the fly I use for snapper and I told him I'd post the instructions here for all to see. It works: I got one on it yesterday!
For reference, here are some pics of the finished squid to start with, then I'll post how it's tied.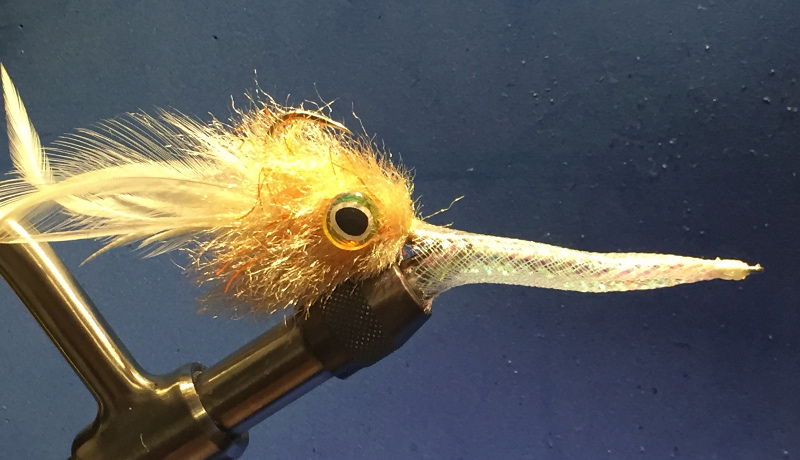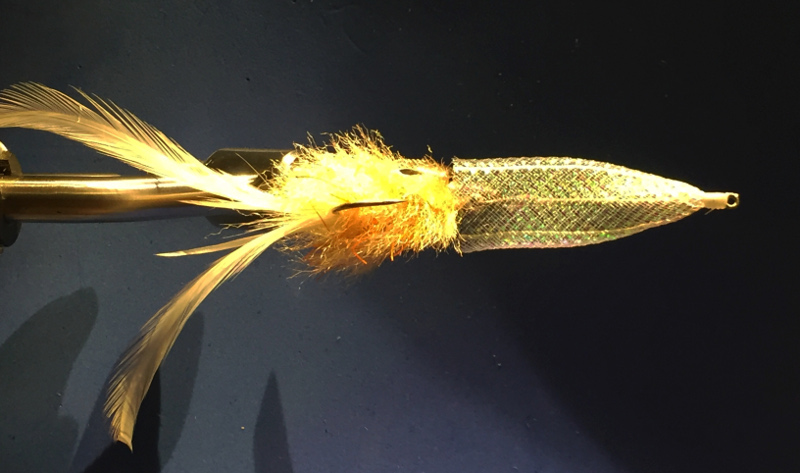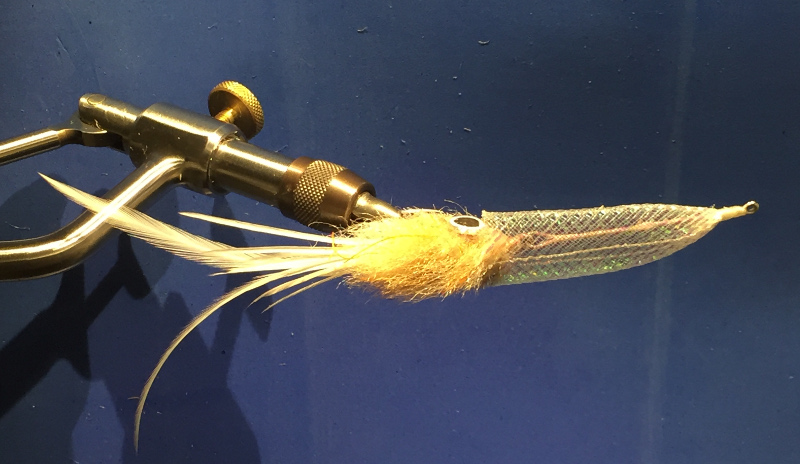 Did I mention the squid's "pen" glows? It's a great fly for snapper at night.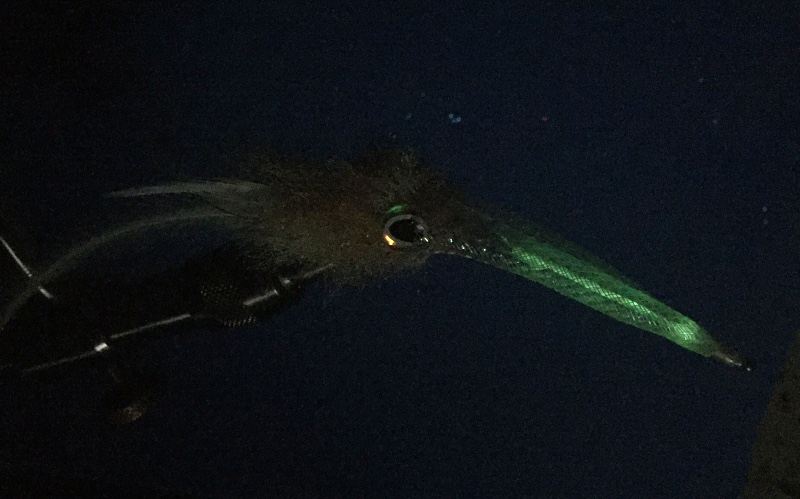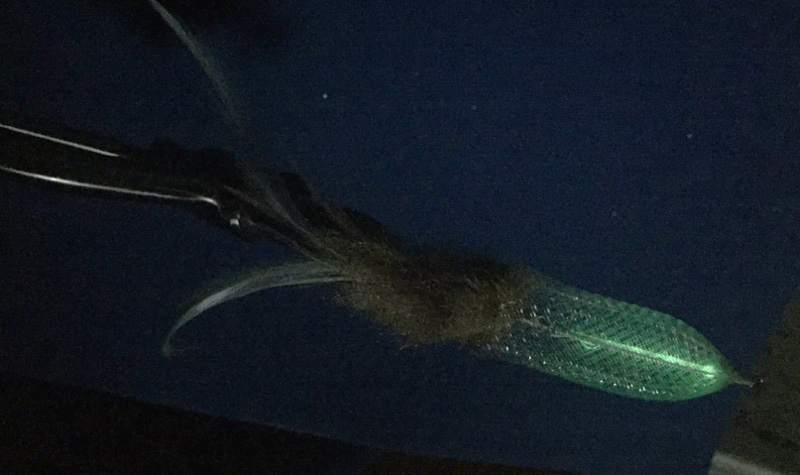 The fly is an articulated squid, tied either with my own home made articulated shanks or with the Fish Skull ones.
The hook is usually a SL12S in size 2/0 or 4/0. (These are 2/0).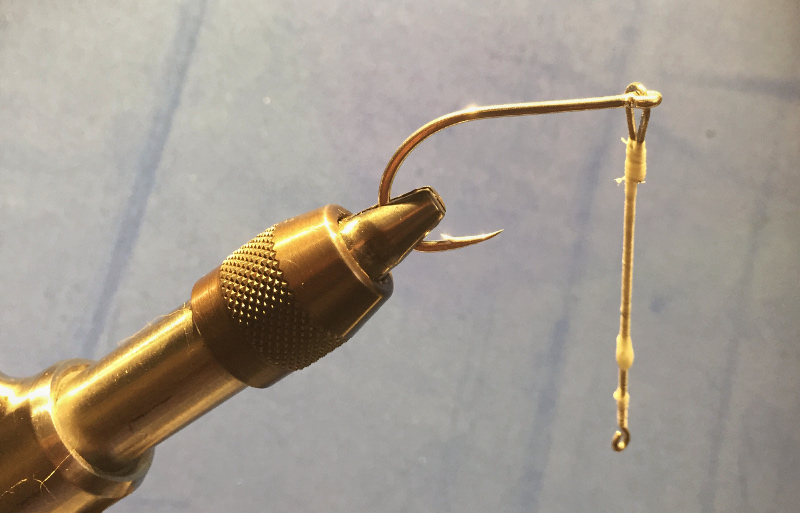 The trick to making the squid's pen glow is to paint it with White Knight glow-safe spray paint, available at Bunnings. Loosely wrap the shank with thread and then spray with paint. You don't need to be precise with the paint - rough looks organic. Allow to dry for 12 - 24 hours before proceeding to the next step.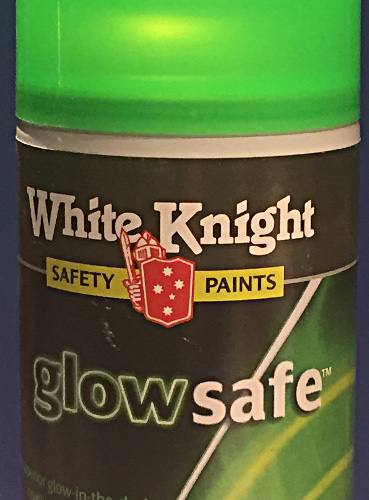 Run a base of thread on the lower half of the shank to just above the bend: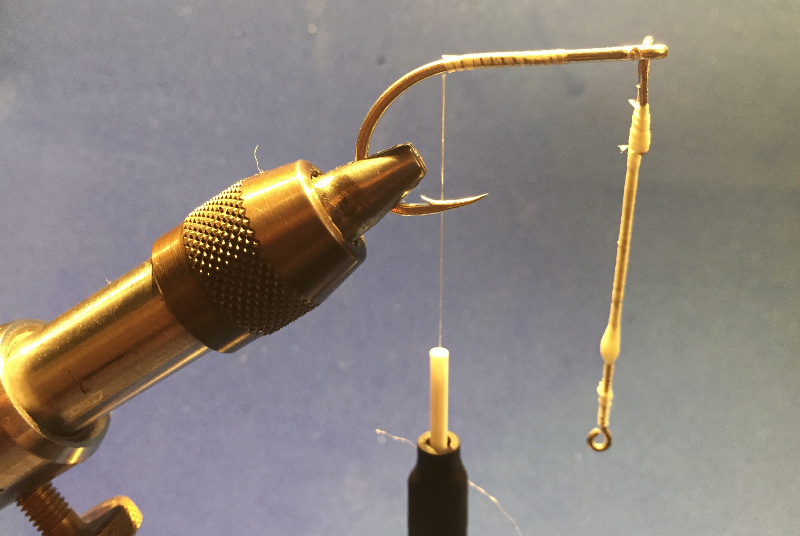 Tie in a couple of long saddle feathers.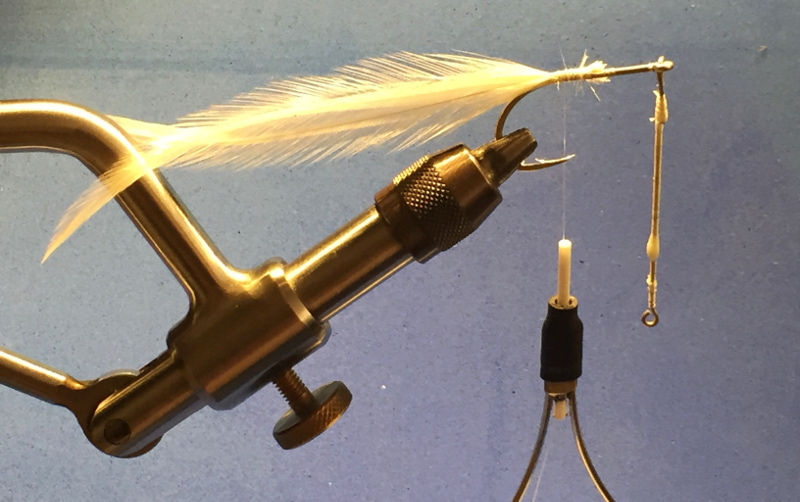 Tie in about half a dozen shorter feathers: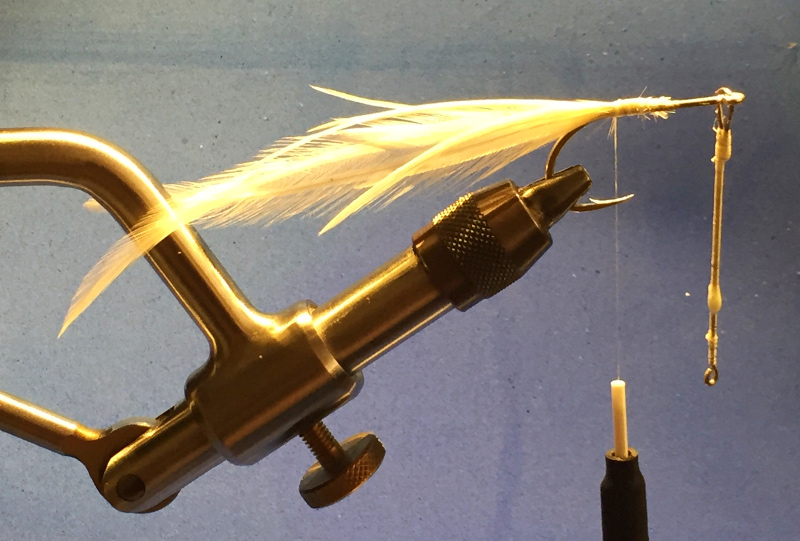 Tie in some EP brush of your choosing. This is the Crustaceous, but any light colour will work, or even a dark colour if you like. Wind the thread to the eye of the hook.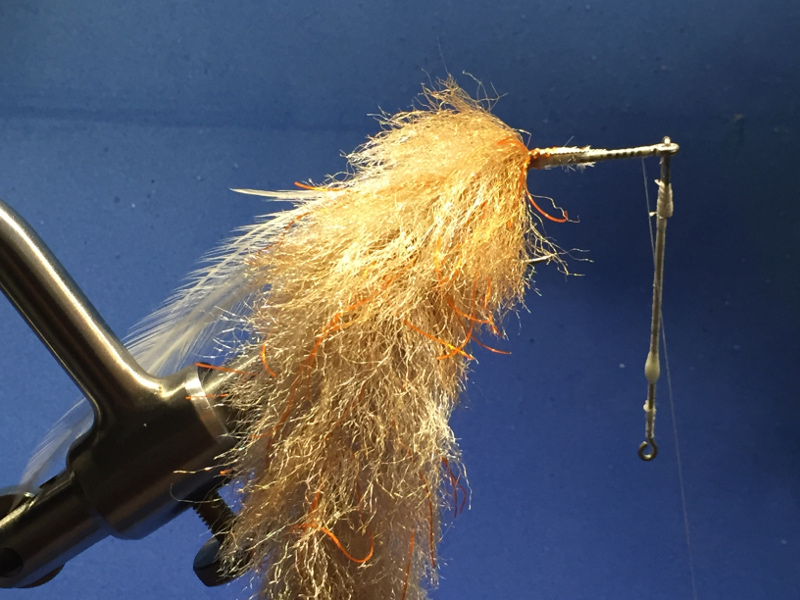 Palmer the brush forward and tie off.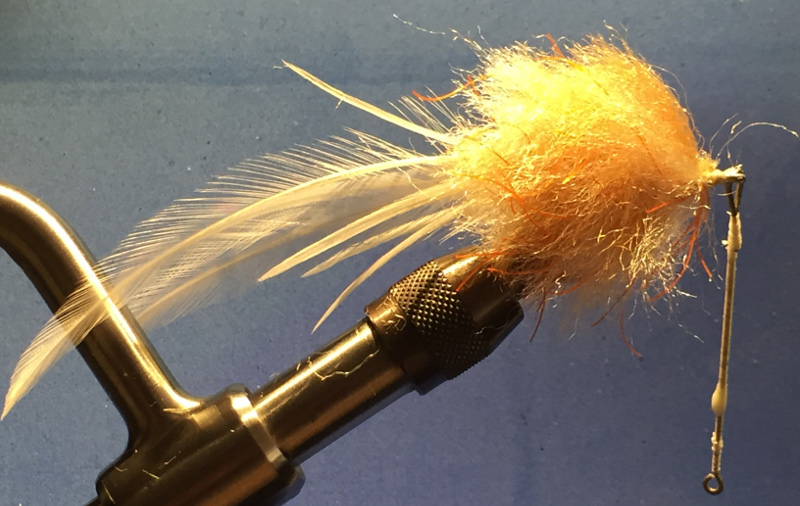 Trim the brush to shape the "head" of the squid.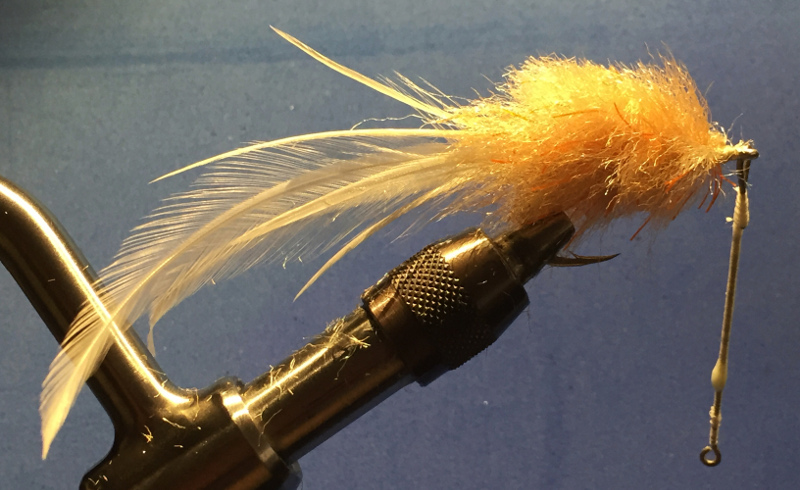 Stick your eyes on with Epoxy Resin. (Best to make a few of these flies up in a batch.)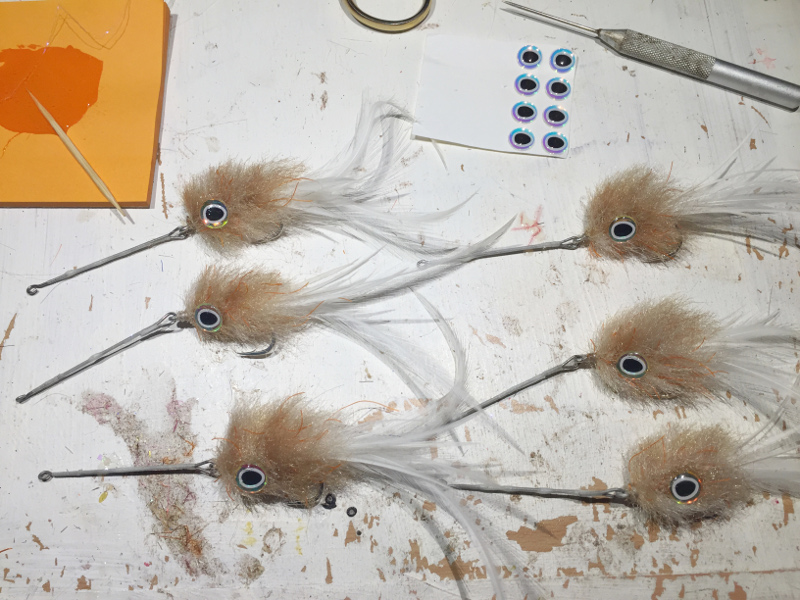 Measure a length of mylar tubing from the eye of the shank to just below the eye of the hook. Too long and you won't be able to tie it in, too short and the head flops around unnaturally. The squid should be relatively stiff when finished.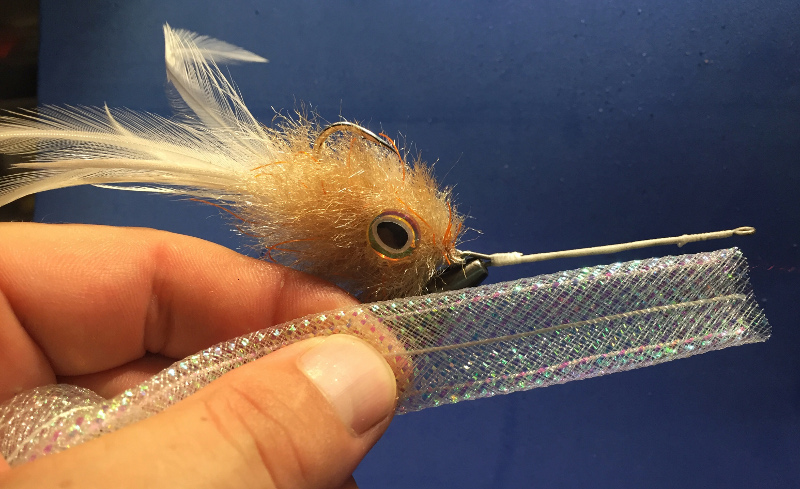 Tie the tubing in at the eye of the articulation.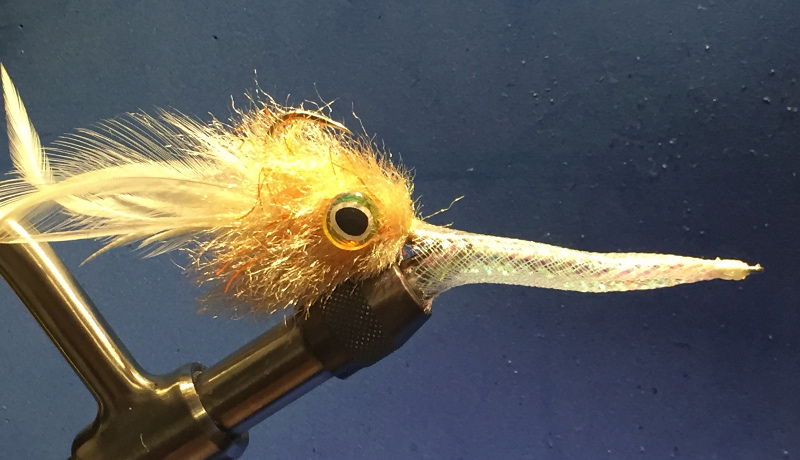 I really like the translucent nature of the body of the squid. It has enough substance to look like a squid that is trying to blend in with the background. In deeper water (low light) or at night, the middle of the body has a glowing line running long it.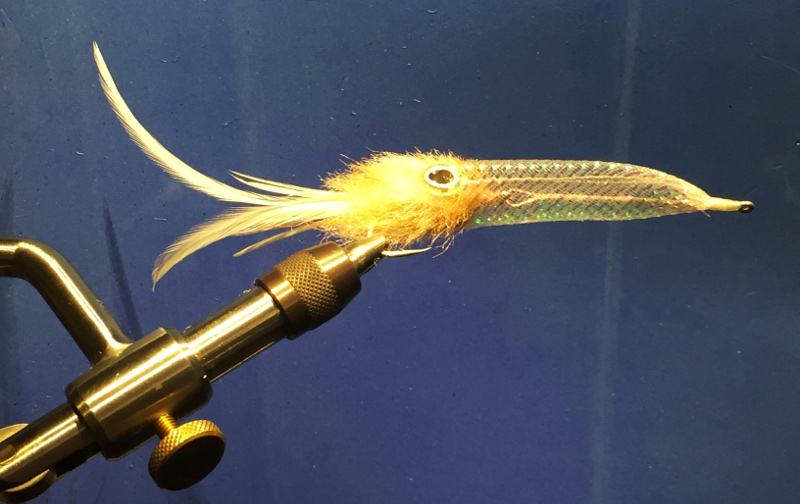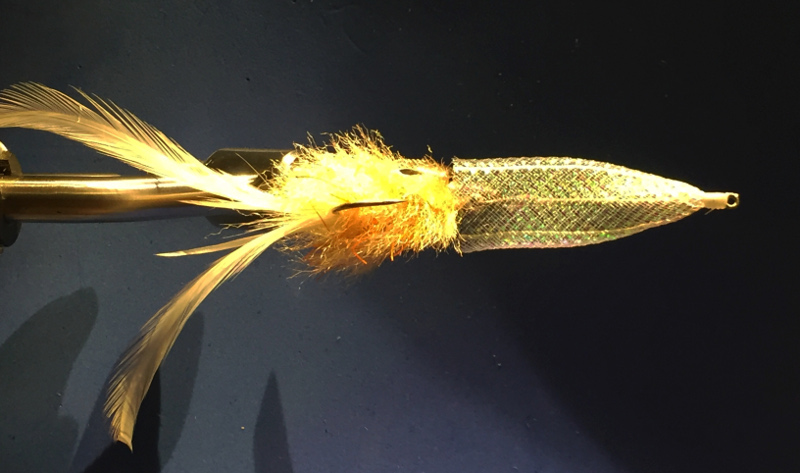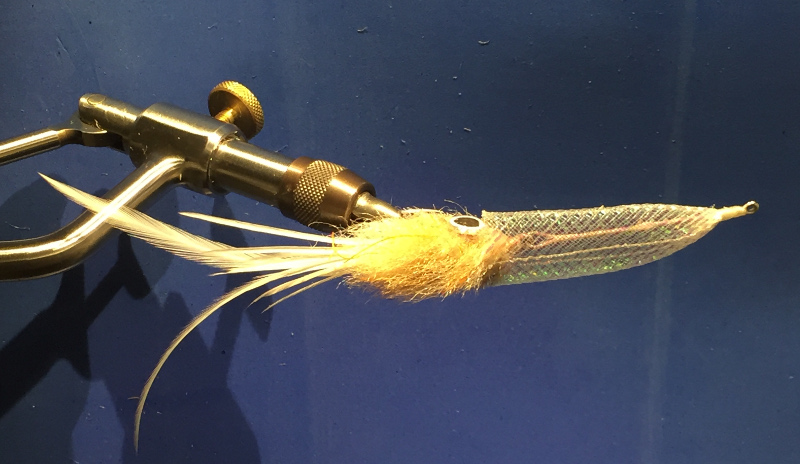 That's the squid finished.
To fish this fly, I usually put a 000 or 00 ball sinker in the loop knot and fish it on an intermediate or floating line, letting it sink into the school of snapper. Small strips will lift the fly, pausing lets it drop. Snapper tend to hit the fly on the drop.
Cheers,
Graeme