I've posted this on the Fibreglass FlyRodders forum but (with a few edits) here it is for the Perth audience.
I needed some custom rods to help overcome some physiological constraints I have, so while I was investigating my options, 'glass rods popped up. Once I got interested in 'glass Epic blanks (made in NZ by Carl McNeil) became the obvious choice for me.
I now own three Epic rods and I have a 990 on the way too (when they start producing them again …). The first one I built was a nude 686, followed by a salsa 476, and last week, an amber 580. All rods are saltwater builds and I've settled on a particular build style that is now my own standard build. I'm guessing most guys will not find these rods to their liking. They are a
very
long way from "traditional" builds.
I use ergonomic "Maniform"cork grips because standard grips give me carpal tunnel syndrome after only a couple of hours of fishing (because they are normally too narrow). I also find these very, very comfortable now that I've built rods with them. They look a bit weird, but they feel great when casting and fishing.
I use single foot SiC with Ti frames (and matching stripping guides and tip tops) because I thoroughly dislike snake-style wire guides. Wire guides tend to lock up the line on my back-casts, preventing my shooting of line into the back-cast. This is especially apparent if I'm casting left-handed.
I'm using silk thread with very simple wraps (no accents or highlight wraps), mainly because I like the simplicity, but also because I'm not very good at building rods.
My reel seats are the Alps 12mm triangular seats and all rods I build have fighting butts.
You'll also notice I've settled on using Solitude reels made by Edco. These are the best quality reels I've ever had the pleasure of holding in my hands (I haven't held a Mako yet …
) and they are
definitely
the best reels I can afford. (I prefer silent reels with strong, smooth drags and tough Type III anodising. These reels meet those criteria.) The Solitudes I've got balance these finished rods perfectly, with the centre of gravity of the whole system being on either my index or middle fingers when about 10m of line is out of the rod.
Here are some pictures. Feel free to comment in positive or negative ways: There aren't many things you could say that would offend me about these rods because I have built them for my own use and they meet my needs to perfection. I'm sharing them to give people ideas about builds they may do for themselves.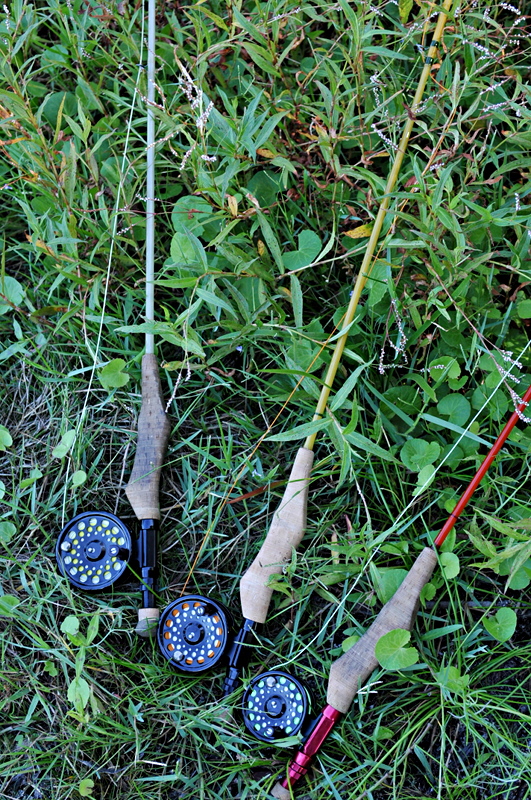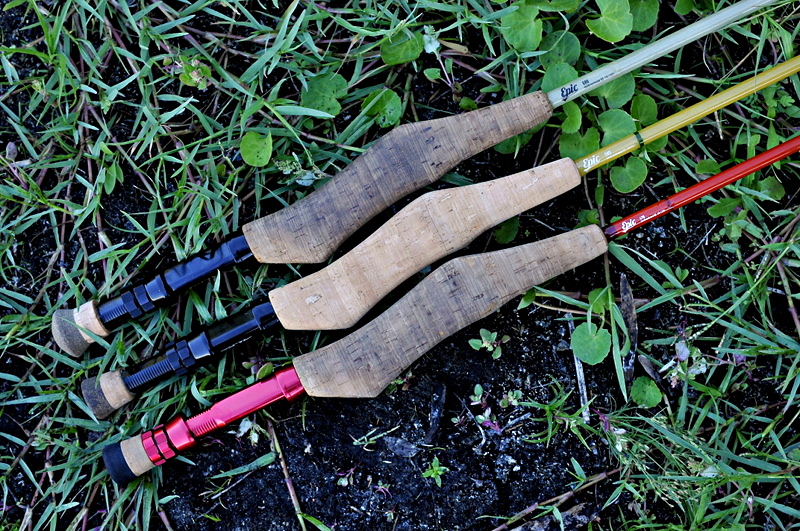 The whole group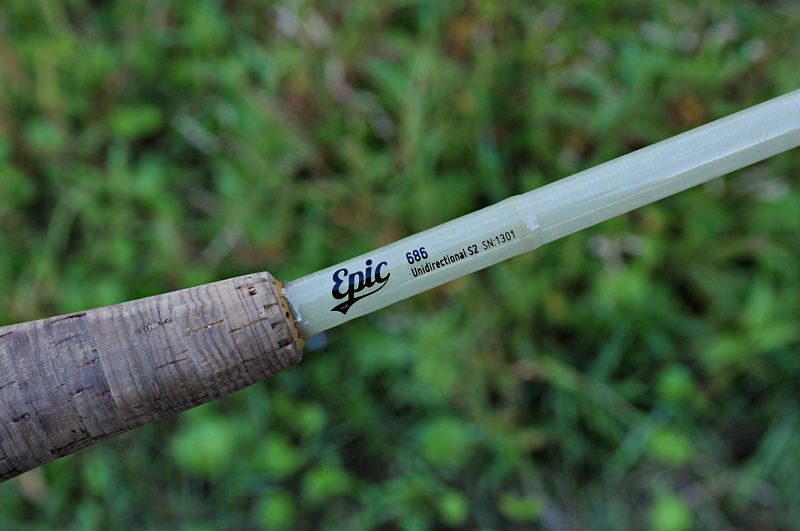 The one that started it: My 686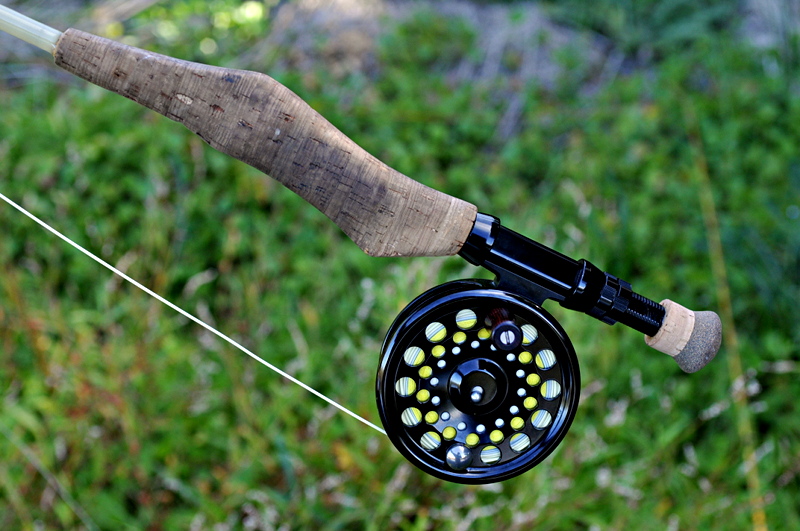 … with my SR4 reel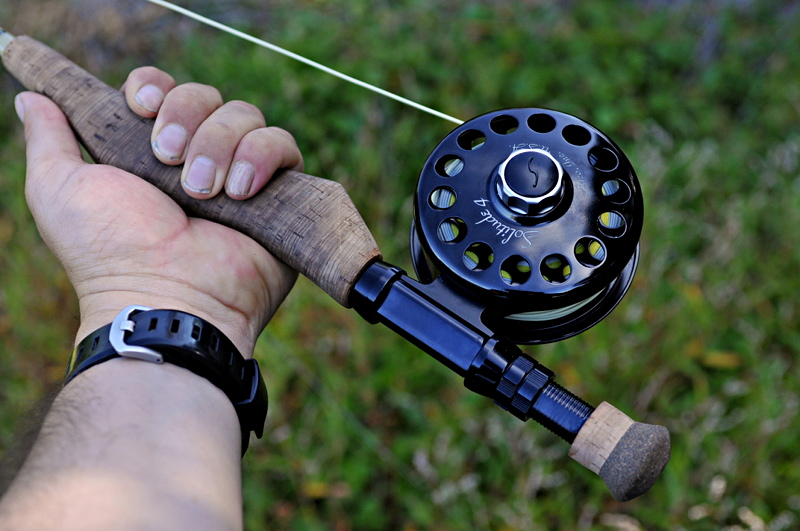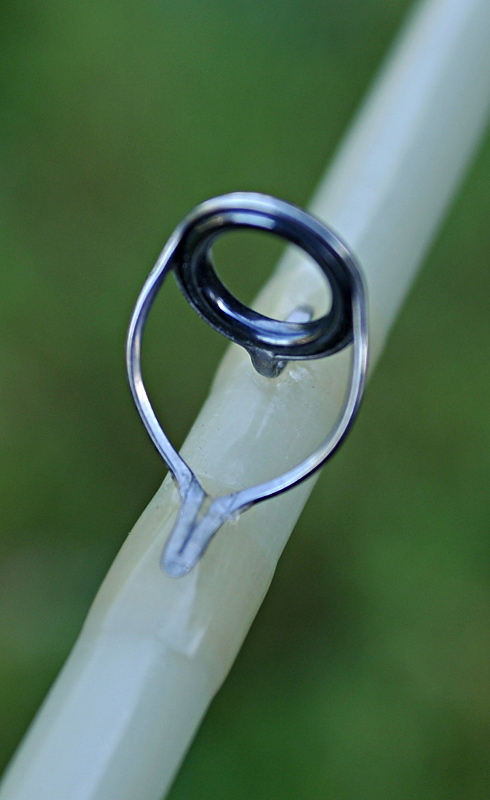 Close up of the first stripping guide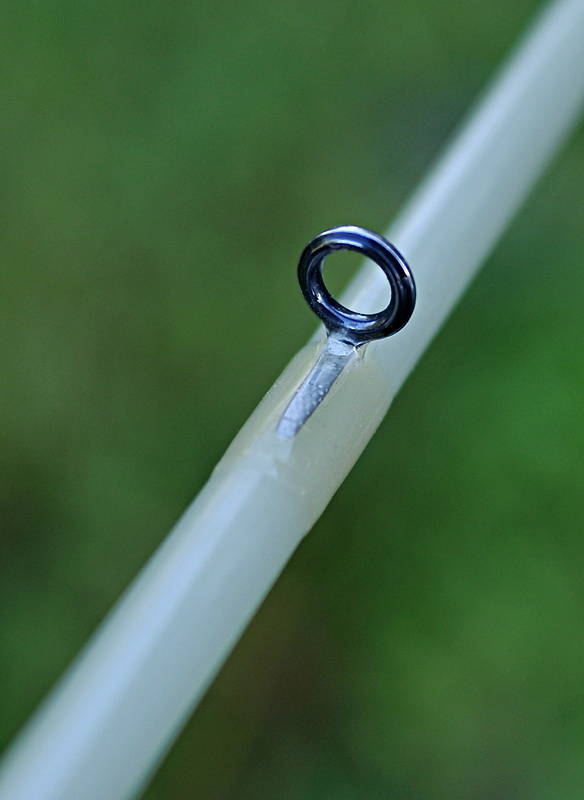 One of the single foot guides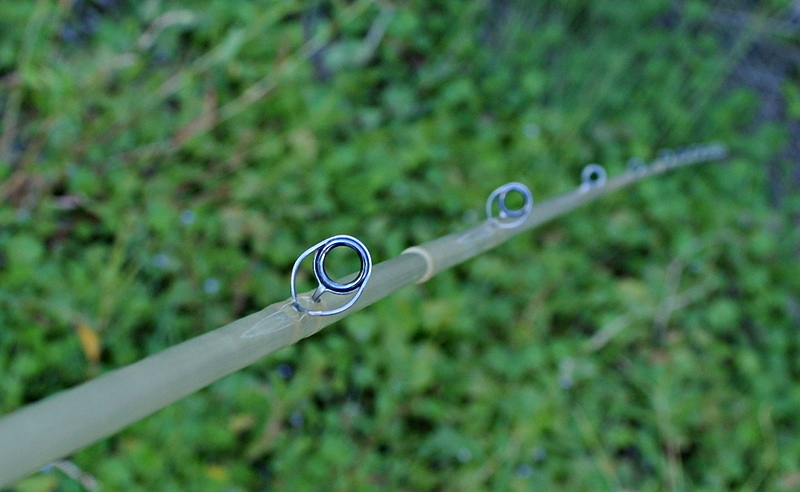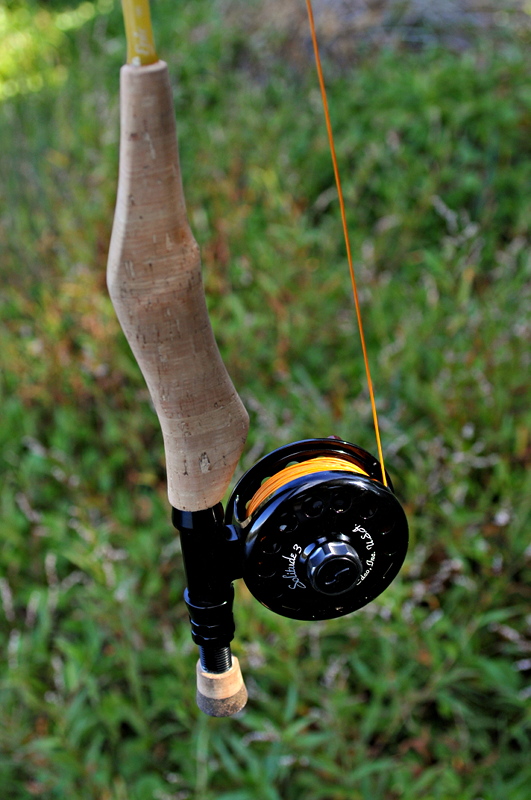 The most recent build: the 580 ...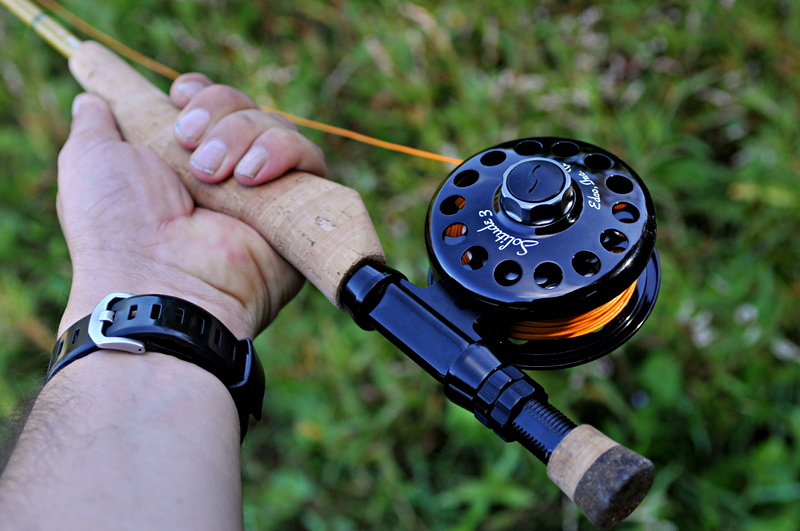 … with a matching SR3 and artificial DT silk line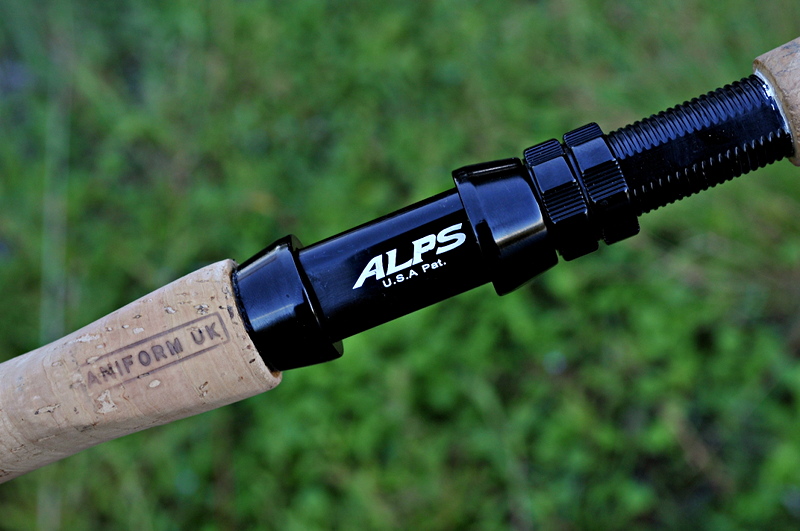 The reel seat and Maniform grip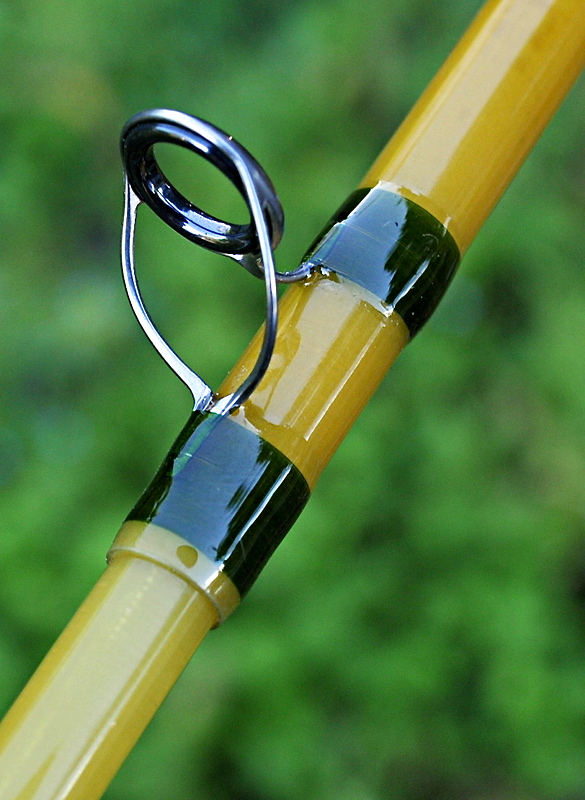 The first stripping guide.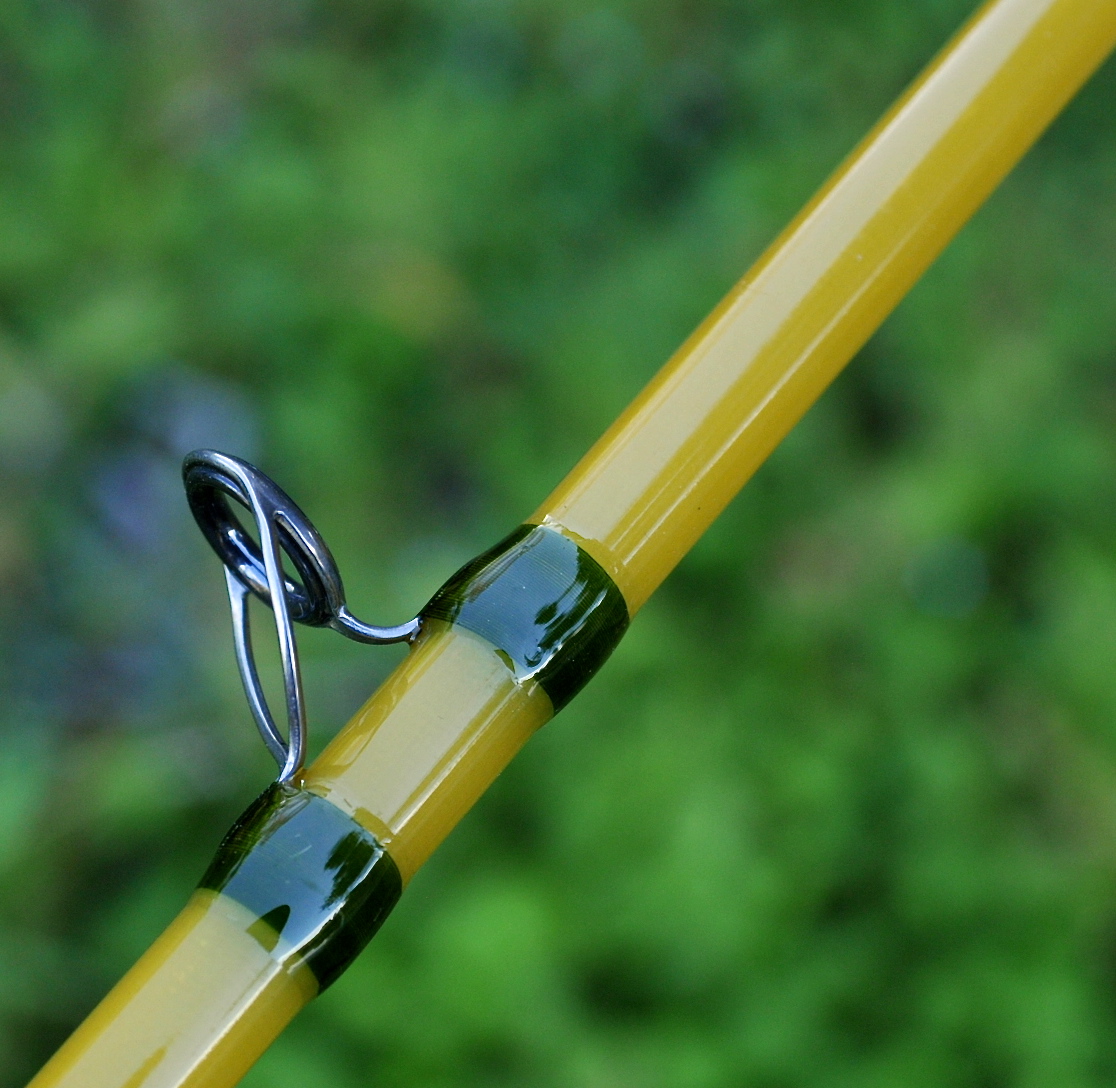 Green and Gold ….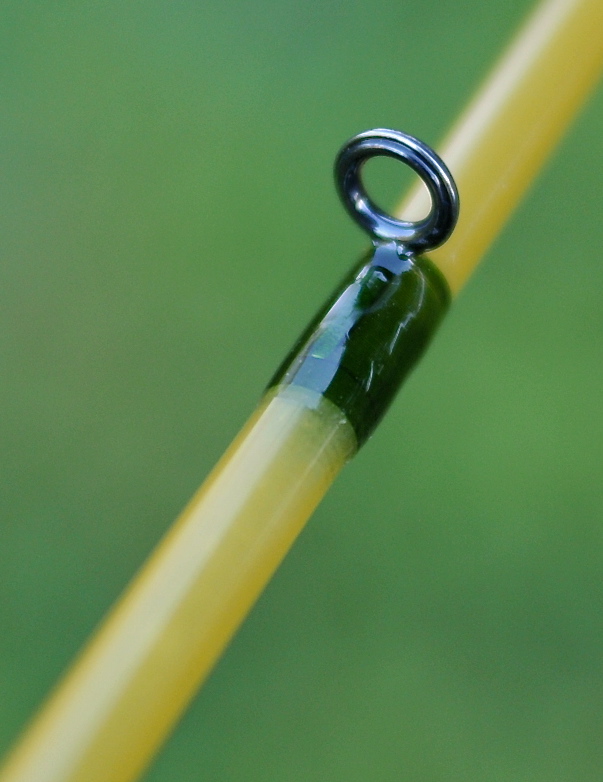 … so I call this rod my "Little Aussie Battler".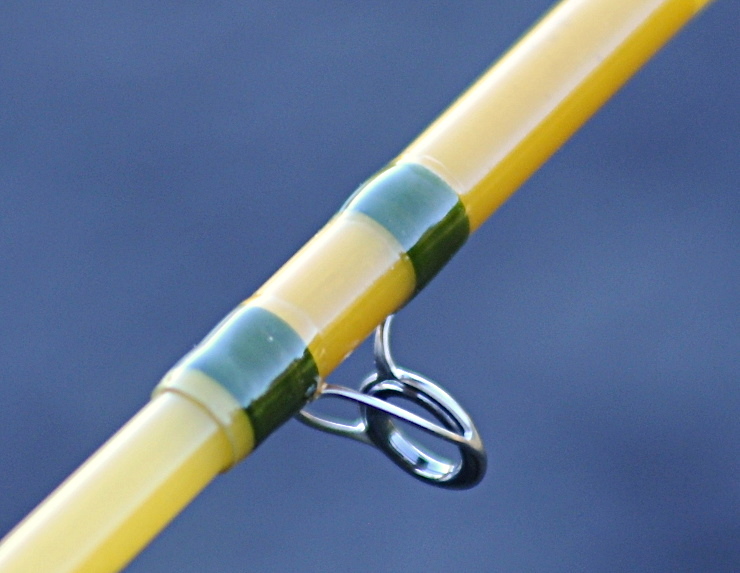 The rod glows in the right light. I don't think I captured it here, though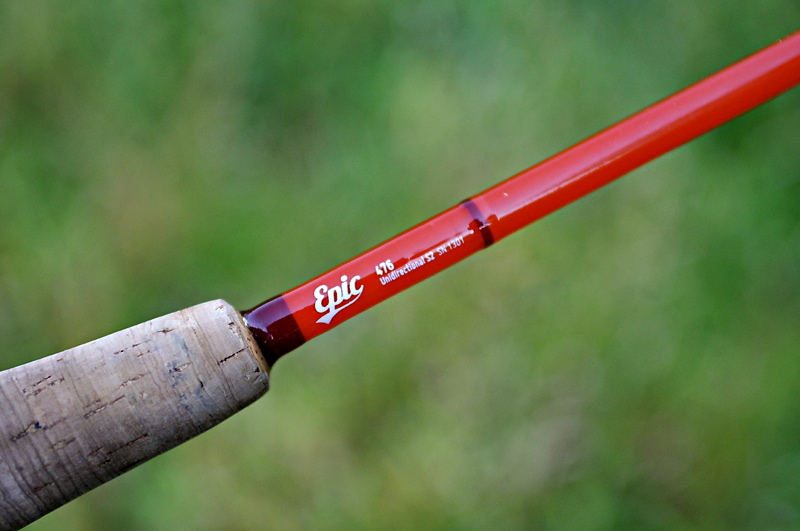 The 476 in Salsa flavour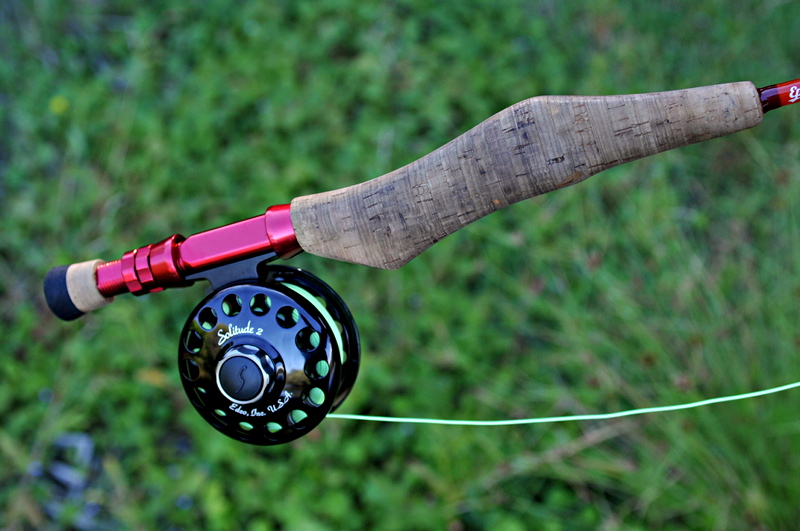 .. and with the matching SR2 reel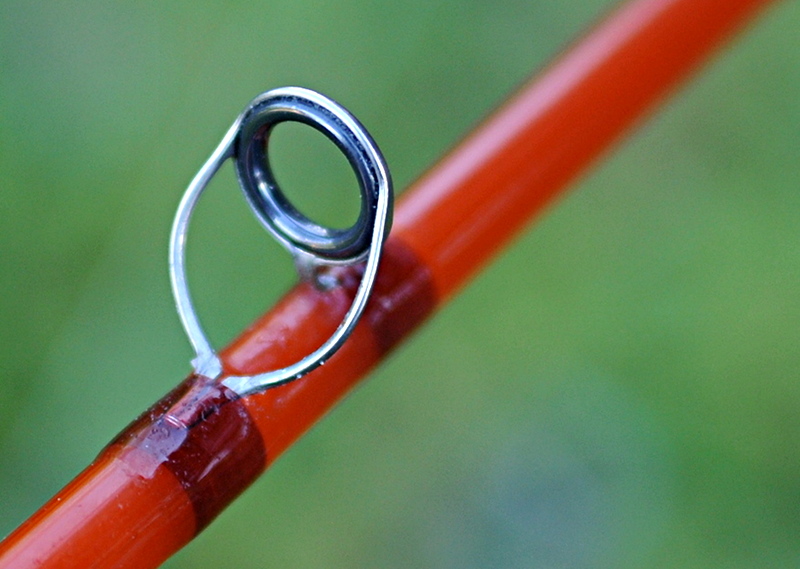 I've chosen burgundy wraps for this build
Well, there's my quiver of Epics as it currently stands. As I said before, I hope you like them, but I don't mind if you don't.
I'll update in a few weeks with the Epic 990 build when the blank arrives.
Cheers,
Graeme